A brief and, I'm sure, unsatisfying definition of aArt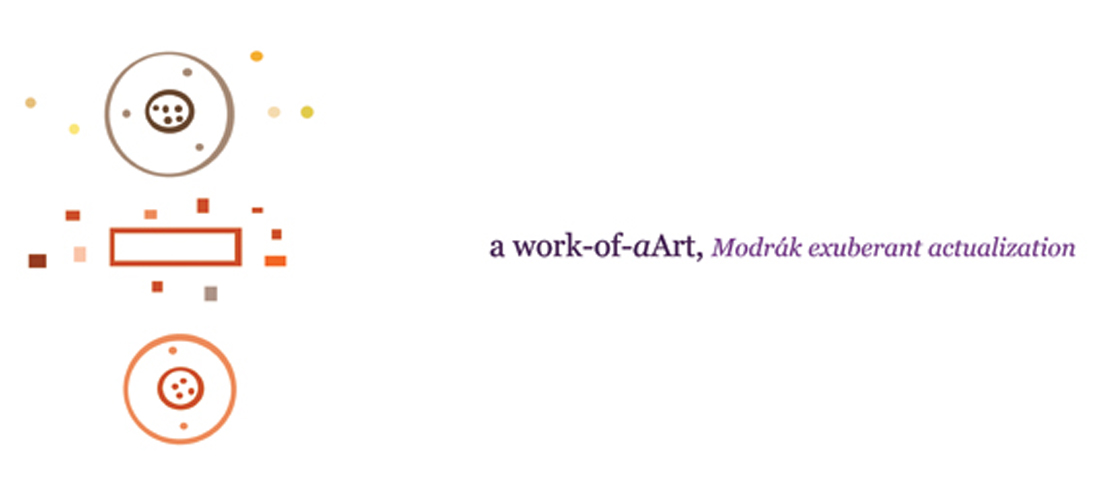 26 May 2013
art, culture, community building, audience building, collaboration
To make art integral and essential again we can no longer works with limited and timid visions as they apply to our core identities -- ultimate concern, sexuality, ethnicity, gender. Art must be instructive and facilitative in pushing our personal human development. But only aArt can do this.
I tried to graphically show what
a
Art looks like.  It's more than a painting or a song or the creator (of limited perspective and experience) behind it or the audience member (of limited perspective and experience) in front of it.   It is the creator, the audience and the work all awash in expanded perspectives and experiences and all these conversations/interactions.
Modrák is Czech for blueprint.  A work-of-
a
Art is a
Modrák exuberant actualization
or a blueprint to actualize robustly or exuberantly one's human design and potential.
https://prairieincubator.wordpress.com/2013/05/26/a-quick-and-im-sure-dissatisfying-definition-of-aart-2/